News & Events
Our latest treat made a family of Celtics fans very happy! Check out the photos on our Facebook page!
August 2015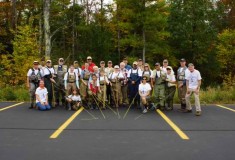 Our wonderful friends at Great Bay Trout Unlimited have created a lovely video from our 2014 Respites with Rina event Fly Fishing with Amy. This event is a personal favorite for many Amy's Treat volunteers as Amy loved being on the water (and in it!). Check out all the fun we had last year with…
read more »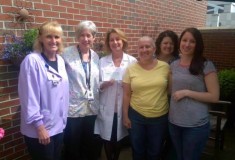 Thank you to Adeline Wixson for raising $600 at her yard sale! Adeline and her friend Lisa, who accompanied Adeline to nearly every chemo visit, presented a check to the SCC staff last week and we could not be more appreciative!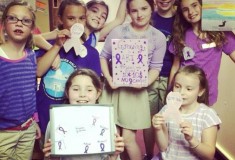 Thanks so much to our 3rd grade friends at Portsmouth Christian Academy for raising over $100 for the patients at the Seacoast Cancer Center. They came up with this idea all on their own and with the help of their art teacher, Mrs. Corso, were successful in creating and selling all sorts of pieces of…
read more »