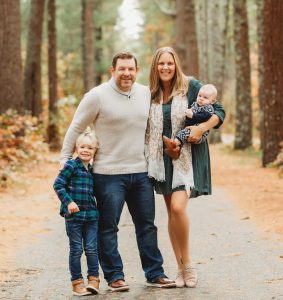 RACHEL O'NEILL, CO-FOUNDER — Rachel is Amy's daughter and lives with her husband Rob and sons Rory and Leo in Kingston, MA. They share their home with their dog, Macy. Rachel works as an Account Supervisor for CommCreative in Framingham, MA. Read Rachel's remembrance of Amy
---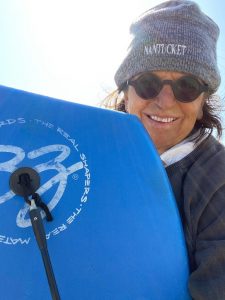 LENORE ROGERS, CO-FOUNDER — When not working to expand the services of Amy's Treat, Lenore is employed as a Regional Sales Manager for Shaheen Bros., Inc. of Amesbury, MA. She is an artist, writer, and rehabilitator of abandoned toys. Her spare time is spent in and on the ocean.  She shares her home with a one-eyed shelter cat named Willa. She continues to parent Rachel — or at least Rachel allows her to think so. She delights in being "Nana" to Rachel's two sons – Rory and Leo.. Read Lenore's remembrance of Amy
---

BARBARA CIVIELLO, M.D. — is a Medical Oncologist at The Seacoast Cancer Center since 2005 and lives in Dover, NH with her husband Jim. Other members of the Civiello household include their 2 dogs Maggie and Digger. Amy gave Barbara the "Kill Bill" nickname of Nola Basher for her tenacious approach to cancer treatment. Learn about Dr. Shea's 2009 NE Patriots Community MVP Award
---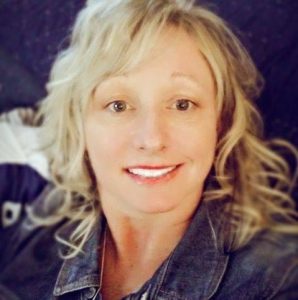 ROBIN LUCZEK — The success of Amy's Treat is rooted in the empathy and passion that Robin has for the patients of the Seacoast Cancer Center. Having worked at the Cancer Center for 20 years, she employs a creative and steadfast approach to accomplish the impossible in order to fulfill the needs of her patients. Robin makes her home in Lee, NH.   Her pride and joy are her three boys: Ryan, Griffin and Brady her Lab Miley, her cat Murphy and of course her adorable granddaughter Melanie.   Read Robin's remembrance of Amy
---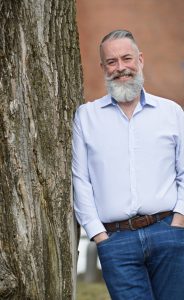 MICHAEL MESERVE — Michael makes his home in Portsmouth. When not travelling or expanding his culinary arts, he is the Director of Survivorship and Wellness in the Seacoast Cancer Center. Michael and his partner John share their home with two Airedale Terriers, Lucas and Aengus. Read Michael's remembrance of Amy
---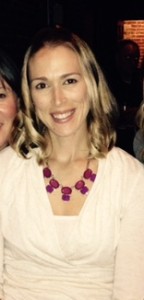 CANDACE FENNESSY — Candace is the Lead Radiation Therapist at the Seacoast Cancer Center. She lives in Dover with her husband and two children. When she's not treating patients or teaching a Pilates class, you can usually find Candace and her family on the basketball court, golf course or baseball field.
---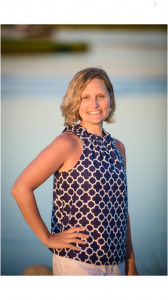 JAIME LYNCH — Jaime lives in Dover with her husband and two active boys. She's a breast cancer survivor and a humble Amy's treat recipient and is grateful for the opportunity to help lift the spirits of others. Jaime is an Independent Contract Closer. She enjoys conducting real estate closings for local title companies and meeting people in the community. When she isn't working she can be found getting her hands dirty in the garden, enjoying the outdoors with friends or at the baseball field or basketball courts cheering her boys on.
---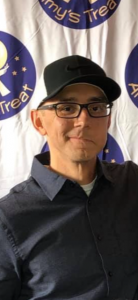 NICK PELLMAN  —  A past treat recipient himself, Nick Pellman joined the board of Amy's Treat in 2019. Nick is a Dover, NH resident and he and his wife, Andrea, have 4 children between the ages of 7-23. His career has been spent in the banking and investment field and he enjoys staying active in and out of the gym.  Nick says he wanted to help Amy's Treat when he realized "the surprise treat felt as powerful as the medicine itself and at just the right time" when he was undergoing his own treatment in 2018.
---
LYDIA WATTS, Esq. — As the foundation's attorney, Lydia brings enormous non-profit experience and success to Amy's Treat. She makes her home in Washington, DC. Read Lydia's remembrance of Amy